Speakers
Asif R. Kahn (Location Based Marketing Association)
Bill Buxton
Caitlin Fisher (York University)
David Bouchard (Ryerson University)
Emilie McGinley (Bigpants)
Farhan Thawar(Xtreme Labs)
Jaime Woo (Gamercamp)
Jeff Zakrzewski (Zynga, Toronto)
Matthew Milan (Normative)
Michele Perras (Mobile Experience Innovation Centre)
Richard Lachman (Ryerson University)
Shawn Micallef
Steve Daniels (Ryerson University)
Taylan Pince (Normative Design)
Tom Igoe
Asif R. Kahn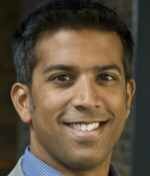 Asif, is a veteran tech start-up, business-development and marketing entrepreneur with more than 15 years experience. He currently worksas a consultant, educator and speaker to the location-based marketing services community as founder of the Location Based Marketing Association (The LBMA).
Prior to launching The LBMA, Asif worked with companies as diverse as Limited Brands, IBM, Baxter Pharmaceuticals, Molson-Coors, Communispace, BestBuy, American Airlines, ScotiaBank, and Sears. You can listen to Asif's weekly podcast – This Week In Location-Based Marketing every Monday at 10am.
An avid technology evangelist, Asif also holds degrees in economics and management sciences from the University of Waterloo, blogs at www.asifrkhan.com and can be found on Twitter at: and
Bill Buxton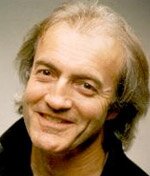 Bill Buxton is the author of, Sketching User Experiences: Getting the Design Right and the Right Design, as well as a columnist on design and innovation for BusinessWeek.com. He is Principal Researcher at Microsoft Research and has a 30 year involvement in research, design and commentary around human aspects of technology, and digital tools for creative endeavour, including music, film and industrial design. Prior to joining Microsoft, he was a researcher at Xerox PARC, a professor at the University of Toronto, and Chief Scientist of Alias Research and SGI Inc. – where 2003 he was co-recipient of an Academy Award for Scientific and Technical Achievement. In 2007, he was named Doctor of Design, honoris causa, by the Ontario College of Art and Design, in 2008 became the 10th recipient of the ACM/SIGCHI Lifetime Achievement Award for fundamental contributions to the field of human-computer interaction. In January 2009 was elected a Fellow of the ACM, in June was awarded a Doctor of Laws, honoris causa, by his alma mater, Queen's University, Kingston, Ontario, and that November was awarded an honourary doctorate in Industrial Design from the Technical University of Eindhoven, the Netherlands, which in 2010 also elected him to the position of Distinguished Professor in the Faculty of Industrial Design. Also in 2010, BusinessWeek named Bill among the World's Most Influential Designers. Finally, Bill is passionate about the outdoors, especially mountains (summer and winter) and tripping in his birch-bark canoes.
More information on Buxton and his work can be found at: www.billbuxton.com
Caitlin Fisher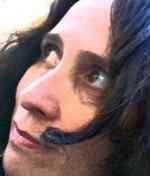 Caitlin Fisher holds a Canada Research Chair in Digital Culture in the Department of Film at York University, Toronto. A co-founder of York's Future Cinema Lab, and Director of York's Augmented Reality Lab, her research investigates the future of narrative through explorations of interactive storytelling and interactive cinema in augmented reality environments. Her work is poetic and exploratory, currently combining the development of authoring software with evocative literary constructs. She completed one of Canada's first born-digital hypertextual dissertations, and her hypermedia novella, These Waves of Girls, won the International Electronic Literature Award for Fiction. Her augmented reality poem, Andromeda, was co-awarded the International Cuidad de Vinaròs Prize for Electronic Literature in the digital poetry category. Caitlin is an executive member of HASTAC – the Humanities Arts, Science, Technology Advanced Collaboratory, and the Centre for Information Visualization and Data-Driven Design. Caitlin has lectured, delivered keynote addresses and presented creative work internationally. In this session, she will introduce the Snapdragon authoring environment developed at the AR Lab at York and commercialized through the Lab's spin-off company, Future Stories.
David Bouchard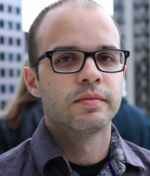 David Bouchard teaches as an Assistant Professor at Ryerson University in the Image Arts Program, New media Option and as part-time faculty at the CFC Media Lab in the TELUS Interactive Art and Entertainment Program (IAEP). A prolific media artist, whose clients include the NFB, Pixel Farmers, Gorbet Design, CIEO Creative, InterAxon, and ESKI, David personally and professionally explores the potential of computation as form for expression, both in software and hardware form.
More information about David Bouchard can be found on his website Dead Pixel.
Emilie McGinley
Emilie McGinley is the co-founder of the indie game development studio "Bigpants" and member of The Hand Eye Society (a not-for-profit coalition of projects and people in support of Toronto's videogame communities). She is the co-founder and organizer of The Toronto Indie Game Development Jam or TOJam (which just finished its 6th year), a free, annual game-making event open to the public, and the corresponding TOJam Arcade that showcases the results of TOJam in an arcade format for the public to experience. She has helped organize and coordinate various indies and several shows, including OCAD's START last year.
Farhan Thawar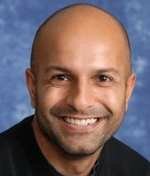 Named one of "Toronto's Top 25 Most Powerful People In 2010″, Farhan is a well-known and respected figure in the city's tech community. Before joining the Xtreme team as VP of Engineering, Farhan held the positions of Chief Software Architect at I Love Rewards, the Head of Search & MSN Platform for Microsoft Canada and Technical Lead at Trilogy Software. In addition to being a programming and engineering guru for Xtreme Labs, Farhan also uses his wealth of industry and mobile expertise to mentor aspiring mobile and tech startups.
Farhan has a degree in Computer Science from the University of Waterloo and an MBA in Financial Engineering from Rotman.
Jaime Woo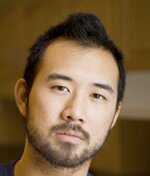 Jaime Woo is the co-founder and co-organizer of Gamercamp, Toronto's games festival celebrating artistry, innovation, and the power of play. He is also a research associate at the Experimental Design and Gaming Environments (EDGE) lab at Ryerson University, and his first game Gargoyles was recently featured in Grid magazine and at IndieCade, the prestigious international festival for independent games.
Jeff Zakrzewski

Jeff Zakrzewski is currently working as Chief Architect at Zynga Toronto which develops mobile applications for brands and enterprises of different platforms and handsets. Jeff was one of the start-up Founders of Five Mobile, a mobile application development company that specialized in multi-platform development across various smartphone platforms.
Matthew Milan

Matthew Milan is an interaction designer with a background in software development, spatial technology and urban planning. Over the last ten years, Matthew has led large design and strategy teams, slept under his desk at successful start-ups and tried most of the things he's been told he couldn't or shouldn't. A founding partner at Normative Design in Toronto, Matthew is passionate about the intersection of design methods, network technologies and meatspace.
Michele Perras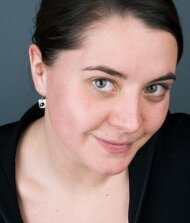 Based in Toronto, Michele Perras is Transcontinental Media's Mobile Strategist, and has worked as a designer and strategist focusing on digital strategy, content and innovation. Over the past decade she has worked with a wide variety of organizations in academia, the public sector and industry, from start-ups to Fortune 500 companies. She is the founder of and former Director of the Mobile Experience Innovation Centre, a non-profit organization dedicated to design leadership, applied research and innovation in Canada's mobile industry. Michele is an acclaimed speaker on mobile and locative media and design, and is a co-founder of the Toronto chapter of the Ignite! speaker series. Her advisory roles include Board and Council positions with the MEIC, IAB Canada, ABC Interactive and the CMA.
In her current role at Transcontinental Media, Michele leads the Mobile and Device Media Strategy, and is responsible for the Product, Technology, Content and Sales Roadmaps for all Transcontinental Media brands, including Canadian Living, Elle Canada and The Hockey News.
Richard Lachman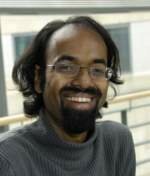 Richard Lachman is an Assistant Professor, Digital Media in the School of Radio and Television Arts at Ryerson University. The Gemini-award winning producer is also a creative and technical consultant for new media projects, primarily focused on entertainment and transmedia media properties. He is a computer-science graduate form MIT, holds a masters degree from the MIT Media Lab's "Interactive Cinema" group, and is completing a doctorate in Computer Science at UNE in Australia.
His professional projects have included partners such as Discovery Channel Canada, CTV, CityTV, and the Banff Centre for the Arts, and his works in the computer games industry have shipped millions of copies and been featured in the New York Times, USA Today and Time Magazine, as well as being part of an exhibition at the American Museum of the Moving Image in New York.
Richard's research interests include convergent media, interactive documentary, and new forms of storytelling. He teaches classes in digital media, interactive art, animation, digital documentary, virtual environments, and digital culture.
Shawn Micallef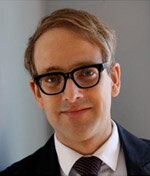 Shawn Micallef is the author of Stroll: Psychogeographic Walking Tours of Toronto (Coach House, 2010) and a senior editor and co-owner of the independent, Jane Jacobs Prize winning magazineSpacing. In 2002, while a resident at the Canadian Film Centre's Media Lab, he co-founded [murmur], the location-based mobile phone documentary project. Begun in Toronto's Kensington Market, the project has spread throughout the city and to more than twenty cities globally. He was also the founding editor of the weekly Toronto web magazine Yonge Street, an instructor at OCAD University, and was a columnist with Eye Weekly. He writes about cities, culture, buildings, art and politics in books, magazines, newspapers and websites. During the 2010 Toronto municipal election, Shawn brought back to life Toronto's first mayor and Rebellion of 1837 instigator William Lyon Mackenzie in the form of a popular anonymous satirical twitter account known as "Rebel Mayor" (@rebelmayor) and is currently a Canadian Journalism Fellow at Massey College at the University of Toronto.
Steve Daniels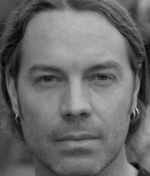 Steve Daniels uses electronics and communication technologies to create hardware agents, kinetic sculptures, ubiquitous spaces and networked events. He is currently interested in the non-utilitarian possibilities of DIY social devices. Through his practice Steve juxtaposes disparate knowledge systems and experiences in an effort to reveal their underlying structures and assumptions. Steve's has recently presented his work at: Future Sonic, DorkBot (Toronto), Bay Area Maker Faire and thelivingeffect (Ottawa Art Gallery), Elektra and Subtle Technologies and Common Pulse Festivals.
Steve was the recipient of the InterAccess emerging artist award in 2003 and was hired by Ryerson University shortly after graduating from OCAD in 2004. He is currently assistant professor and past Program Director of the New Media option in the School of Image Arts.Steve teaches courses in Malleable Media, Physical Computing, Telepresence and Networked Objects. He holds an MSc from the University of Manitoba (Zoology, Behavioural Ecology) and is a graduate of the Integrated Media program at OCAD (Toronto).
Taylan Pince
Taylan Pince is a jack of all technologies. For the past decade, he has worked with a diverse array of open source platforms to create web and mobile experiences that are rich, accessible and scalable. He is passionate about good design and development methodologies, both on the client side, and behind the curtains. Most recently, Taylan formed his own development practice to provide tailor fit content management and mobile application solutions.
Link to Website: Normative Design
Tom Igoe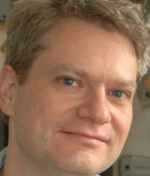 Tom Igoe likes playing with electronics, mechanics, and programming, making things that let people express themselves, and unusual clocks. He has written two books for makers, Physical Computing with Dan O'Sullivan, and Making Things Talk. He is a regular contributor to Make magazine as well. He teaches at the Interactive Telecommunications Program at NYU. He is a co-founder of Arduino because he believes that open fabrication can change the world. He is a fan of women's flat-track roller derby and lives in Brooklyn with a cat named Noodles. He needs plenty of sunlight. He is currently living the dream of working with monkeys, and wants to visit Svalbard someday.