Speakers
Mark Argo (Aesthetic Studio)
Jacob Blackstock (Bitstrips)
Nathalie Clermont (Canada Media Fund)
Ryan Henson Creighton (Untold Entertainment)
David Fono (Atmosphere Industries)
Debbie Gordon (kidsmediacentre @ Centennial College)
Sara Grimes (iSchool @ University of Toronto)
Jason Krogh (zinc Roe)
Richard Lachman (Digital Media, School of Radio and TV Arts @ Ryerson University)
Melanie McBride (EDGE Lab @ Ryerson University)
Christian Pramuk
Dr. Nichole Pinkard (Digital Youth Network, DePaul Unversity)
Mark Rabo (Gamercamp, Youth New Media Literacy Jam)
Carly Shuler (The Joan Ganz Cooney Center)
Nick Stedman (Steddy Robots)
Emily Treat (Games for Change)
Dr. Dan D. Yang (Vinci)
Mark Argo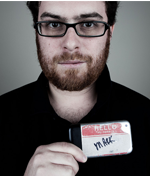 Mark is an artist and technologist who has worked extensively in creative applications of software, hardware and networks. His work has been exhibited internationally across Asia, Europe and North America, and has been featured in major technology magazines such as Wired and Linux Journal. Mark was a resident artist at the Fabrica Communication Research Center in Treviso, Italy for 2005-2006, recipient of the MobileAsia competition's grand prize in 2006, and founded Aesthetec Studio in 2008 to develop these interactive experiences for museums and science centres. Recently Aesthetec completed work on the new Telus Spark Science Centre in Calgary, Alberta – the first new Canadian science centre in 25 years.
Jacob Blackstock
Jacob Blackstock is a cartoonist/animator who also happens to be the CEO, Co-Founder and Creative Director of Bitstrips Inc, the company behind Bitstrips.com – the world's biggest online comic-making community. Since launching in 2008, over 10 million Bitstrips have been created, and more than 35,000 new strips are made every day. Now Bitstrips is revolutionizing literacy education with 'Bitstrips for Schools', which has been licensed for over 2 million students, and was named 'Best in E-Learning' at the 2011 Digi Awards.
Nathalie Clermont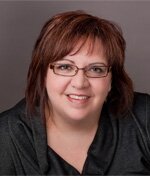 Nathalie Clermont has worked for more than twenty years in the film and television industry, with extensive experience in financing. Since joining the organization in 2007, she acts as a key advisor on CMF policies and programs, ensures consistency in service standards and the application process, and ensures that all file analyses are accurate, fair, and consistent, in accordance with the CMF Guidelines.
Previously, Ms. Clermont spent 15 years at the Société de développement des entreprises culturelles (SODEC), where she was the team leader of the Business Affairs Unit, which was responsible for equity investment programs in cinema and television.
Ms. Clermont holds a B.A. in Film, Communications, and Public Relations from the Université de Montréal.
Ryan Henson Creighton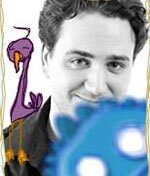 Ryan Henson Creighton is the President and founder of Untold Entertainment Inc., a boutique studio in downtown Toronto specializing in games and apps for kids, teens, tweens and preschoolers. Since 2007, Untold has provided interactive services for many broadcasters and teevee production companies including Corus Entertainment, Teletoon, TVOntario, Sinking Ship Productions, marblemedia, and Secret Location, and has created dynamic websites for Yowza Animation, Sony VAIO and the Samsung Galaxy Note. Untold's original properties include Putty Crime (a game modeled entirely in clay), Spellirium, and Sissy's Magical Ponycorn Adventure, which became a worldwide viral hit after Ryan co-authored it with his five-year-old daughter Cassandra. Ryan has taught game development and computer skills at both elementary and post-secondary levels, and is the author of the Unity 3.x Game Development by Example Beginner's Guide from Packt Publishing.
David Fono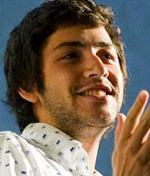 David Fono is a game designer and developer, proficient across a wide variety of media and technologies. He is the co-founder of Atmosphere Industries, an award-winning not-for-profit that creates cross-media pervasive games. His work has been featured at Indiecade, Gamercamp, Come Out and Play, London's National Theatre, and Berlin's HAU. His recent work includes The Watchers, a game which teaches children critical skills related to online privacy, as well as a collection of web games for the kids shows Wild Kratts and Tati's Hotel. He also runs Recess.to, a Toronto-based community group that facilitates the design and playtesting of experimental games, as well as Board Game Jam, an annual event focusing on the rapid prototyping of board games. On top of that, he's currently bringing game design to theatre practitioners, with the theatre/transmedia project ZED.TO. David is also an external research associate at Ryerson's Experential Design and Gaming Environment Lab.
Debbie Gordon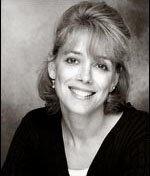 Debbie Gordon is the Director of the newly minted kidsmediacentre (kmc) at Centennial College's School of Communications, Media and Design. Working in partnership with the College's post-graduate Children's Entertainment Program, the kidsmediacentre functions as a think tank and research centre serving the children's industry in Canada.
Prior to establishing the kmc, Debbie worked in the television, advertising and marketing industries for 20 years building brands and coordinating market research for a number of Tier one companies (Unilever, Hershey, Heinz, Fairmont, Alberto Culver, TDTrust, Bermuda Tourism, etc).
Debbie has helped design digital, corporate social responsibility (CSR) practices for Microsoft, Universal Studios, Xbox, the Ontario Government and Dove (Self Esteem Fund). In 2001, she created her own media and digital literacy consulting practice called Mediacs, teaching media literacy to children, parents, and educators. She has helped school boards develop digital best practices and in 2011 her series on Digital Kids was a finalist in the Canadian Magazine Awards.
Sara Grimes

Dr. Sara M. Grimes is a professor at the Faculty of Information, University of Toronto, and Visiting Professor at the University of St. Michael's College. She researches and teaches primarily in the areas of children's media culture(s), play studies and critical theories of technology, with a special focus on digital games. Sara's work has appeared in journals such as New Media & Society, The Information Society, The International Journal of Media & Cultural Politics, and Communication, Culture & Critique. Her published work includes explorations of children's virtual worlds and online communities, examinations of online marketing targeted to children, the articulation of a critical theory of digital game play, and discussions of the legal and ethical dimensions of virtual property in online games. In addition to her own research on child-generated content in digital games, Sara is currently collaborating on a number of play-related projects. She is associate director of the Mobile and Pervasive Computing Cluster (Inclusive Design Institute at UofT), heading the Adaptive Gaming and Inclusive Play research area. She is co-applicant on a recently awarded Partnership Development Grant on Digital Economy Trading Zones, leading a reference project on Play. Sara is on the advisory boards of the Media Awareness Network's Young Canadians in a Wired World Phase 3, Privacy: The Game!, and blogs at Gamine Expedition.
Jason Krogh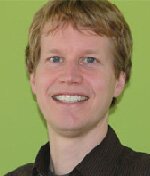 Jason is the founder and director of zinc Roe design. zinc Roe is an award-winning studio specializing in creating engaging websites, games and activities for kids and youth. Under Jason's direction, zinc Roe has developed a reputation as one of the top boutique web design firms in Canada with a client list that includes Teletoon, Family Channel, National Geographic Kids, Playhouse Disney Canada, and the 2010 Vancouver Olympics. This reputation is built on a tight integration between design and code as well as a strong focus on user-contributed content.
Richard Lachman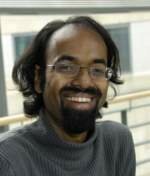 Richard Lachman is an Assistant Professor, Digital Media in the School of Radio and Television Arts at Ryerson University. The Gemini-award winning producer is also a creative and technical consultant for new media projects, primarily focused on entertainment and transmedia media properties. He is a computer-science graduate form MIT, holds a masters degree from the MIT Media Lab's "Interactive Cinema" group, and is completing a doctorate in Computer Science at UNE in Australia.
His professional projects have included partners such as Discovery Channel Canada, CTV, CityTV, and the Banff Centre for the Arts, and his works in the computer games industry have shipped millions of copies and been featured in the New York Times, USA Today and Time Magazine, as well as being part of an exhibition at the American Museum of the Moving Image in New York.
Richard's research interests include convergent media, interactive documentary, and new forms of storytelling. He teaches classes in digital media, interactive art, animation, digital documentary, virtual environments, and digital culture.
Melanie McBride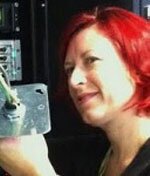 Melanie McBride is a Toronto-based early adopter, educator and digital culture specialist with a focus on critical pedagogies of informal learning and play. She is currently researching informal learning and play in digitally-mediated social environments and affinity spaces as a Research Assistant at Ryerson University's Experiential Design and Gaming Environments (EDGE) lab and MA candidate at York University's joint program in Communication and Culture. Melanie is also at work on a book about the 'hidden' curriculum of emergent learning (September 2012). She has taught secondary (high school), post-secondary, industry, alternative, at-risk and adult education. When she isn't writing and researching she can be found flooding things in Minecraft.
Dr. Nichole Pinkard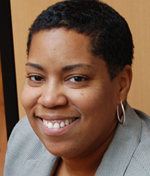 Dr. Pinkard is a Visiting Associate Professor in the College of Computing and Digital Media at DePaul University in Chicago. She is the founder of Digital Youth Network and co-creator of Remix World, a social learning platform that connects youth's learning opportunities in school, home, and beyond.
In collaboration with the Chicago Public Library, Dr. Pinkard helped found YOUmedia, a public learning space that immerses high school students in a context of traditional media – books – to make and produce new media artifacts like music, games, videos, and virtual worlds. She holds a B.S. in Computer Science from Stanford University, an M.S. in Computer Science from Northwestern University, and a Ph.D. in Learning Sciences from Northwestern University.
Her current scholarly interests include the design and use of pedagogical-based social networks, new media literacy learning outcomes, and ecological models of learning.
Christian Pramuk
Christian's collection of professional experience started as an Architecture graduate out of UC Berkeley in 1999. He started out with Cyra Technologies, a laser scanning hardware/software startup company, and thereafter moved into working as a visual effects artist for feature films such as In Time, Super 8, and an upcoming Cirque Du Soleil movie in 3D. Now, Christian enjoys working at Autodesk and forever finding new ways to work in 3D.
Mark Rabo

A mechanical engineer by training, Mark now works community-building and exploring ideas in video games, youth media, and education. He co-founded Canada's largest indie games festival Gamercamp, the youth-focused Gamercamp Jr, and sits on the board of The Hand Eye Society. He also works as a photographer and videographer and has been featured in The Globe, The National Post, Torontoist, and BlogTO. His spare time is spent experience-seeking including motorcycling, flying, and climbing.
Carly Schuler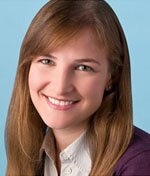 Carly Shuler works with The Joan Ganz Cooney Center at Sesame Workshop, where she leads many of their industry initiatives and research projects with a particular focus on consumer trends, informal learning, and mobile devices. Carly will be presenting the results of their latest report, iLearn II, which examines market dynamics and trends in educational apps for kids.
Nick Stedman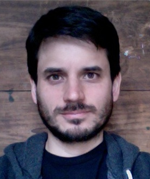 For over a decade Nicholas Stedman has developed experimental electromechanical devices that have creative and unique applications. He has particularly focused on designing physically interactive robots. These inventions have been exhibited at art festivals, science centres and even a Japanese Game Show. He founded Steddy Robots in 2011 to commercialize the devices, and bring the work to a broader market. Nicholas also teaches Digital Media at both York University and Ryerson.
Emily Treat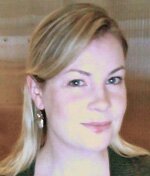 Emily is a Senior Producer at Games for Change, a leading non-profit that facilitates the creation and distribution of social impact games that server as critical tools in humanitarian and educational efforts.
Her background in educational games began at Leapfrog where she worked on a range of e-learning platforms and products for children and teens. Since then, she has worked as coordinator and of the Scratch software and online community at the MIT Media Lab, produced learning games for 360KID, and worked in Kaplan Inc's international office in London as lead designer and producer of an expansive online virtual world for language learning. Along the way, Emily has also spent time volunteering as a game design instructor in youth after school and community programs.
Working as a Senior Producer with Games for Change, Emily will be extending her expertise as an instructional game designer to lead design and production of games developed by Games for Change. As a designer-producer, she will work closely with partners, developers, and team members to produce high quality games that meet the high quality standards and mission of G4C. While overseeing day-to-day design and production tasks, Emily will also be supporting new development initiatives and coordinating with potential developers and suppliers on new ventures.
Emily graduated from Carnegie Mellon's Entertainment Technology Center in 2006 and earned her BA in Fine Arts and Cultural History, also at Carnegie Mellon. While in graduate school, Emily founded and directed an outreach program called Tech Nights for Girls to offer girls in middle and high school opportunities and mentors in technology. She was a participating member in Carnegie Mellon's [email protected] program that delivered panel presentations on women in technology at AAAS, Grace Hopper Festival, as well as local middle and high schools.
Dr. Dan D. Yang

Dr. Dan D. Yang is the founder of Rullingnet Corp. and Creator of VINCI, a new category in early learning systems exclusively designed for toddlers and preschoolers. While traversing the globe on business she was on the lookout for educational tools that would inspire her newborn baby to develop a positive attitude toward lifelong learning. She came to realize that the interests and needs of children – like her daughter – were not being met with any of the existing traditional or commercial products available on the market. That's when Dr. Yang decided to take matters into her own hands by creating VINCI – safe, child-friendly and technologically advanced early learning tools specifically designed for young children.