Presentations & Panels
TIFF Nexus Jam: Comics Vs. Games
Comic Vs. Games Panel @ TCAF 2012
Jam Leader Miguel Sternberg moderates a panel between some of the comic book artists and indie video game developers that participated in the Comics vs. Games jam, including: Christine Love (The Mysterious Aphroditus), Damian Sommer (The Yawhg), Andy Belanger (Black Church Brigadange), Steve Manale (We're No Angels) and John Martz (Cumulo Nimblers).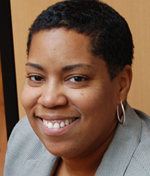 TIFF Nexus Conference: New Media Literacy Conference – April 20th, 2012
Keynote: Nichole Pinkard
Dr. Nichole Pinkard's keynote presentation on the success of the Digital Youth Network, followed by a conversation with Debbie Gordon, the director of the kidsmediacentre at Centennial College.

Kids Interactive Content Panel
Mark Argo (Aesthetec), Emily Treat (Games for Change), and Jason Krogh (zinc Roe) each discuss how they keep their creations fun, fresh and technologically relevant. Richard Lachman (Ryerson) moderates a panel discussion following their individual presentations.

Lighting Fast Leaps in Learning:
This super-charged series of seven lightning talks touching on some of today's most innovative research and industry developments around new media literacies.







Youth New Media Literacy Jam
Mark Rabo of the Hand Eye Society (and co-founder of Gamercamp) introduces the diverse group of talented makers, educators, and thinkers that participated in the Youth New Media Literacy Jam, who go on to present their distinct projects that expose, highlight, and/or address questions relating to youth and new media literacies.






TIFF Nexus Conference: Women in Film, Games and New Media – Dec. 9th, 2011
Keynote: Leigh Alexander
Leigh Alexander's entertainingly opinionated and profoundly personal keynote presentation on the importance of fostering diverse perspectives in not just gaming, but… well everything!
Watch it!
Feminism and Games – A CALL TO ACTION!
Watch three distinct perspectives on how to address issues of equity in the gaming industry.



Intro to Emerging Forms
Leading creators, Alex Leitch, Pearl Chen & Kate Hartman, discuss the benefits of learning about and engaging in three creative forms driving the DIY digital revolution. Be sure to watch all three inspirational talks!



The Difference Engine Jam
A behind-the-scenes look into the creative process of select Difference Engine participants, moderated by Jade Raymond of Ubisoft Toronto, with an introduction from Jam leader Mare Sheppard of the Hand Eye Society.

TIFF Nexus Conference: Locative Media Day – Oct. 28th, 2011
Keynote: Bill Buxton
Design guru and author of Sketching User Experiences: Getting the Design Right and the Right Design, Bill Buxton discusses Whereable Media.
Watch it!
The Peripherals Initiative Showcase
Introduction
Steve Daniels (Associate Professor New Media, Ryerson University) introduces Tom Igoe (Associate Arts Professor, New York University)and the co-leaders of The Peripherals Initiative Jam: David Bouchard (Assistant Professor New Media, Ryerson University) and Emilie McGinley (Co-Founder, Bigpants) as panelists for The Peripherals Initiative project presentations.
Watch it!
And see the below links for the individual project presentations and subsequent feedback from the panel.
Analog Defender
Grand Theft Artifact
Button Masher
Operation: Magic Carpet
Eye Pilot

Toronto International Film Festival 2011 – Sept 14th, 2011
Developing William Gibson's Neuromancer as a Game and Film
President and CEO of Bedlam Games Trevor Fencott, director and screenwriter Vincenzo Natali (via Skype), film producer Jay Firestone and Francesca Accinelli, Director, English Market from the Canada Media Fund discuss the challenges and opportunities in adapting Gibson's seminal work to engage audiences on multiple platforms. Moderated by Mark Askwith, co-founder, SPACE.