Speakers
Leigh Alexander (Gamasutra)
Pearl Chen (CFC Media Lab)
ginger coons
Caitlin Fisher (York University)
Kirsten Forbes (Silicon Sisters)
Kate Hartman (OCAD)
Alex Leitch (Site 3 coLaboratory)
Erin Lewis (OCAD)
Derek Quenneville (Site 3 coLaboratory)
Jade Raymond (Ubisoft)
Susan Ross (ISM Access)
Mare Sheppard (Metanet and Jam Leader of The Difference Engine)
Nick Taylor (York University)
Jessica Thompson
Heather Webb (WIFT-T)
Emma Westecott (OCAD)
Julie Whelan (Nordicity)
Nora Young (CBC Radio)
Sadia Zaman (CBC)
Leigh Alexander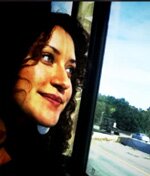 Leigh Alexander covers the art and business of video games at Gamasutra, and writes a monthly column on the culture surrounding games and gamers at Kotaku, as well as a monthly column on industry issues at EDGE Magazine. She is editor of the games section at NYLON Guys magazine, maintains her Sexy Videogameland weblog and is a contributor to Thought Catalog, where she often focuses on the social media and internet culture landscape. Her work has appeared in Slate, Variety, the Los Angeles Times, Paste and a host of other publications, and she frequently speaks at events on the business and design of social media and the intersection of interactive design with the real world.
Pearl Chen

From LEDs to Flash, sewing to micro-controllers — Pearl Chen takes on a cross-disciplinary approach to her work. Alongside freelancing as a web developer, Pearl also tackles more unusual jobs such as modifying the guts of Nintendo Wii controllers and holding electronics tutorials.
Currently, Pearl works part-time at the CFC Media Lab as "that person who makes sure sh*t works" which could mean building art installations, coding websites, tutoring the Media Lab's post-graduate students on how to program, or finding/hiring the right programmers.
ginger coons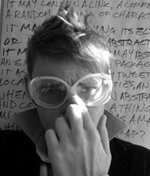 ginger "all-lower-case" coons has been variously called a designer, artist, academic-in-training, technician and talker-about-things. She has also been called a pretentious doucherocket. As a founding editor of Libre Graphics magazine, Ms. coons has been a vehement promoter of Free/Libre Open Source graphic design. As a rambler, she has startled wildlife and taken photos of mountains during a residency at the Banff Centre. As an abuser of technology, she has toasted bagels in computer-controlled laser cutters. She has exhibited art and design work on three continents and has spoken passionately about F/LOSS and DIY topics on as many. When not building, writing, drawing, editing or holding forth, ginger is also a PhD student at the University of Toronto.
Caitlin Fisher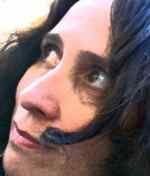 Caitlin Fisher holds a Canada Research Chair in Digital Culture in the Department of Film at York University, Toronto. A co-founder of York's Future Cinema Lab, and Director of York's Augmented Reality Lab, her research investigates the future of narrative through explorations of interactive storytelling and interactive cinema in augmented reality environments. Her work is poetic and exploratory, currently combining the development of authoring software with evocative literary constructs. She completed one of Canada's first born-digital hypertextual dissertations, and her hypermedia novella, These Waves of Girls, won the International Electronic Literature Award for Fiction. Her augmented reality poem, Andromeda, was co-awarded the International Cuidad de Vinaròs Prize for Electronic Literature in the digital poetry category. Caitlin is an executive member of HASTAC – the Humanities Arts, Science, Technology Advanced Collaboratory, and the Centre for Information Visualization and Data-Driven Design. Caitlin has lectured, delivered keynote addresses and presented creative work internationally. In this session, she will introduce the Snapdragon authoring environment developed at the AR Lab at York and commercialized through the Lab's spin-off company, Future Stories.
Kirsten Forbes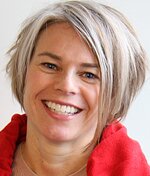 Kirsten Forbes has been making videogames since 1997. As Executive Producer at Radical Entertainment she shipped 11 high-profile console titles including the multi-million sellers CSI and Crash Bandicoot. Known as an advocate for girl gaming preferences, Kirsten partnered with Brenda Bailey-Gershkovitch to launch Silicon Sisters Interactive in 2010. Silicon Sisters is the first female owned and run video game studio in Canada whose mission is to develop innovative gameplay mechanics around themes and activities that research identifies as relevant to girls and women. Silicon Sisters has shipped School 26 and its sequel Summer of Secrets for iOS and Android, in both English and Japanese. School 26 is a social mastery game for tween and teen girls.
Kate Hartman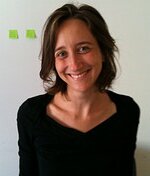 Kate Hartman is an artist, technologist, and educator whose work spans the fields of physical computing, wearable electronics, and conceptual art. She is the co-creator of Botanicalls, a system that lets thirsty plants place phone calls for human help, and the Lilypad XBee, a sewable radio transceiver that allows your clothing to communicate. Her work has been exhibited internationally and featured by the New York Times, BBC, CBC, NPR, in books such as "Fashionable Technology" and "Art Science Now". She was recently a speaker at TED 2011 and her work is currently on view in the "Talk to Me" exhibition at the Museum of Modern Art in New York. Hartman is based in Toronto at OCAD University where she is the Assistant Professor of Wearable & Mobile Technology, the Director of the Social Body Lab, and the interim Director of the Digital Futures graduate program. She is also the director of ITP Camp, a summer program at ITP/NYU. Hartman enjoys bicycles, rock climbing, and someday hopes to work in Antarctica.
Erin Lewis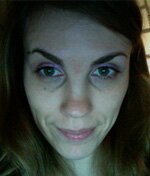 Erin Lewis is an emerging artist currently studying Integrated Media and Wearable Technology at OCAD University. Erin's work encompasses physical computing and data materialization, sculpture and installation. She has exhibited work at Nuit Blanche, the Ontario Science Centre and the National Film Board of Canada. Her work has been featured in the Toronto Star, Arduino.cc, and TalkToMyShirt.com. She is currently working at OCAD University's Social Body Lab developing tutorials on wireless wearable technology. She enjoys grapes, kittens, and real-time data feeds.
Alex Leitch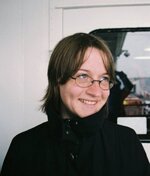 Alex Leitch is a co-founder and director of Site 3 coLaboratory. She lives and works in Toronto, where she makes amazing things, then makes amazing things on fire. She enjoys game development and cycling. Alex graduated from McMaster University with a B.A.hon in Critical Theory and Fine Art.
Derek Quenneville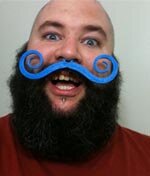 Derek Quenneville (aka techknight) is a gamer, developer, and 3D printing evangelist living in Toronto. He's a member of Site 3, a local makerspace for art and technology collaboration. He writes about 3D printing for Ponoko, an on-demand digital making company. He can be found at techknight.com, is the proud operator (and frequent demo-er) of MakerBot #169, and has a fine beard.
Jade Raymond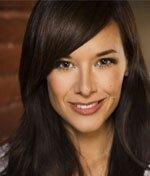 Jade Raymond is the head of Ubisoft Toronto, a fast-growing game development studio in the heart of the Junction in West Toronto. She is perhaps best known as the Producer of Assassin's Creed and Executive Producer of Assassin's Creed II. Well, maybe Jade's not best known for Assassin's in some of the danker corners of game fandom, but hey, thanks to Jade's incredible team, Assassin's Creed is the fastest selling original IP in video game in history – the franchise has sold over 17 million copies and counting and Assassin's II is widely regarded as one of the best games of 2010. Jade got her start in games at IBM and Microsoft while she was studying Computer Science at McGill, and took her first full time job in the game industry at Sony Online where she started the company's first R&D team. After Sony, Jade was recruited by EA/Maxis to be a Producer on The Sims Online.
Susan Ross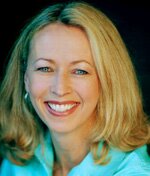 Susan Ross is the Chair of the Industry Study Advisory Committee, and a Partner at ISM Access – a Toronto-based consulting firm that specializes in strategic marketing, branding and content production. Previously, she was Executive Vice President and General Manager, Specialty and Pay TV for Corus Entertainment Inc. with oversight of the operation of specialty channels W Network, CMT, SCREAM and the pay TV channels Movie Central and Encore. Susan led the launch of North America's first dedicated preschool channel, Treehouse TV, and was also an original member of YTV's management team, responsible for brand development, audience marketing and cable distribution in her role as Vice President of Marketing. Susan also serves on Concerned Children's Advertisers board, the Alliance for Children and Television and Concerned Children's Advertisers and has been a board member of Canadian Cable in the Classroom and the Canadian Television Fund. Susan is a graduate of Ryerson University, she the Banff Television Executive Program, as well as the Rotman School of Management's Judy Project Executive Leadership Program for Women. Susan is also the recipient of a Corus Samurai Award for performance excellence, and was honoured with the Canadian Women in Communications' Woman of the Year Award in 2004.
Mare Sheppard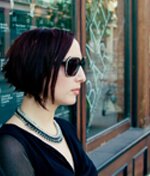 Mare Sheppard is one half of Metanet Software Inc., an indie game developer based in Toronto, and is one seventh of the board of the Hand Eye Society, a Toronto-based coalition of people and talents relating to video games. After graduating from the University of Toronto, Mare formed Metanet Software with Raigan Burns, who is similarly passionate about games, art, music, and many, many other things. Metanet incorporated in 2004, released N in 2005, brought N+ to consoles in 2008, and is now feverishly working on an update to N, two new games, 3 top-secret projects and a partridge in a pear tree. Mare fills her days doing half of everything at Metanet, and in her spare time enjoys creating Metanet's merchandise, playing video games, chillin' with Toronto indies and doing as many other things as she can cram in. Notably, she is currently co-leading the Difference Engine Initiative, is a 6-week workshop encouraging 6 creative women to make games, with fellow Hand Eye Societyfounder Jim Munroe. Although she writes a bunch at Metanet, Mare has never quite gotten the hang of writing in the third person.
Nick Taylor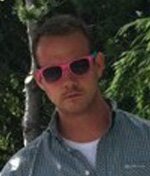 Nick Taylor is a Post-doctoral fellow in the Faculty of Education at York University. His research interests include educational game design, research methodologies for online gaming, and new media-based pedagogies. In his thesis, Nick explored the gendered landscapes of North American 'pro' gaming, following a group of young competitive Halo 3 players as they went from local, to national, and international tournaments in which digital play is aggressively marketed as spectator sport. Nick is currently involved as project manager on an international, multi-site study of MMO players and their relationships with their games, their avatars, and fellow players. He is a co-applicant on the Feminists in Games research initiative.
Jessica Thompson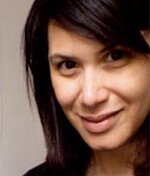 Jessica Thompson is a media artist whose projects investigate spatial and social conditions within the urban environment through sound, performance, and mobile technologies. Her projects range from wearable sound pieces that people borrow and use within urban environments to large-scale collaborative performances. Her work has been shown in exhibitions and festivals such as ISEA, (San Jose) the Conflux Festival, (New York) Thinking Metropolis, (Copenhagen) (in) visible Cities, (Winnipeg) Deep Wireless, (Toronto) Beyond/In Western New York, (Buffalo) and most recently at the Norsk Teknisk Museum (Oslo) as part of NIME 2011. Her projects have appeared in publications such as Canadian Art, c Magazine, Acoustic Territories, as well as art and technology blogs such as EnGadget, Cool Hunting, GearLive, we-make-money-not-art and Make magazine. Her website is www.jessicathompson.ca.
Heather Webb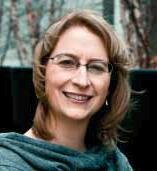 With over ten years of executive management experience in non-profit visual art and educational-based organizations, Heather Webb has extensive experience in developing and managing business plans, fiscal management, human resource management and a demonstrated ability to innovate and grow organizations in a sustainable manner. Heather's professional experience includes Advisory Committee Member, Canada Council for the Arts; Board Member, Artist-Run Centres and Collectives of Ontario; and Juror, Ontario College of Art and Design. Heather has an MA in Art History from Concordia University, with a specialization in contemporary Canadian art, and a Certificate in Non-Profit Management and Leadership, Schulich School of Business, York University.
Emma Westecott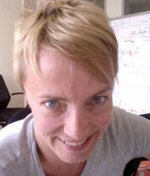 Emma is Assistant Professor in Game Design and Director of the game:play lab at the Ontario College of Art & Design (OCAD)University in Toronto, Canada. She has worked in the game industry for over 17 years: in development, research and the academy. She achieved international recognition for working closely with Douglas Adams as producer for the best-selling CD-ROM Adventure Game, Starship Titanic (1998, Simon & Schuster). Since then, Emma has built up a worldwide reputation for developing original as well as popular game projects.
Emma has been invited to present her work at many prestigious venues including BAFTA, the Tate, the Banff Centre and DIGRA. Between 2001-4, Emma directed the zerogame studio for The Interactive Institute in Sweden, where an impressive body of applied research was created under her leadership. More recently she has been Games Research Fellow at NSAMD, UWN where she organized 2007's Women in Games conference.
Julie Whelan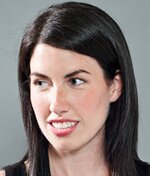 Julie Whelan was the project manager for Frame Work II: Canada's Screen-Based Workforce and has been a Consultant with Nordicity since 2010 when she graduated from the Arts & Media MBA program at the Schulich School of Business at York University. At Nordicity, Julie has advised organizations on social networking strategies, marketing planning and the impact of the digital transformation. Prior to Schulich, Julie managed online partnerships and promotions for the online lifestyle magazine Vitamin Daily and wrote for both the Toronto and Vancouver editions. Previously, Julie lived in London, UK and worked in the marketing departments at HarperCollins, Random House and Penguin. There she was lucky enough to work with brilliant writers such as Chimamanda Ngozi Adichie, Michael Chabon and the inimitable Jane Fonda.
Nora Young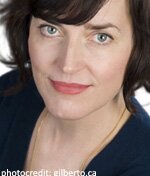 Nora Young is the host and the creator of Spark, a show about technology and culture, which airs nationally on CBC Radio, and lives online at cbc.ca/spark. She was the founding host of Definitely not the Opera, where she often discussed topics related to new media and technology. Her work has also appeared online, on television, and in print.
As a journalist, author, and speaker, Nora explores how new technology shapes the way we understand ourselves, each other, and the world around us. Her book, The Virtual Self, on the explosion of data about our behaviours, thoughts, opinions and actions, will be published by McClelland and Stewart in April.
Nora blogs at norayoung.ca, and does the indie podcast The Sniffer with her friend and colleague, Cathi Bond. When away from the online world, Nora loves teaching yoga, being in nature, and cycling.
Sadia Zaman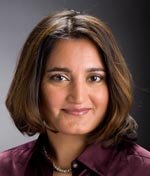 Sadia Zaman is Director, Original Program Development, CBC News and Centres. In this new role she works closely with CBC programming staff across the country to support and guide the creation of programming through an internal production fund.
Before her move to CBC Sadia was the Executive Director of Women in Film and Television-Toronto for three years. She led the not-for-profit through a recession and an industry slump to create robust programming and raise the profile of the organization.
Prior to WIFT-T Sadia had spent her entire career in television, both on the screen and behind the scenes. She is an award-winning writer, producer, host and interviewer who has created hundreds of hours of television at public service broadcasters Vision TV, TVO, and CBC. She has also held many leadership positions.
Sadia has been mentored throughout her screen-based career, and in turn, actively mentors others, especially women from under-represented communities.