About
Women in Film, Games and New Media Day
Friday, December, 9th 1:00 pm – 7:30 pm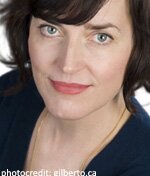 Hosted by Nora Young, host and creator of Spark, a show about technology and culture which airs nationally on CBC Radio, the conference includes sessions ranging from an introduction to emerging technologies and industry workforce insights to videogame demos and focused networking opportunities with creative industry leaders.
Building on the momentum of initiatives like the Difference Engine – a gamemaking incubator introducing women creators from traditional media sectors to game design tools – and featuring international industry leaders, this event will enrich, inform and connect those involved in the creative industries.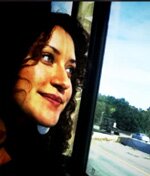 Guests include keynote speaker Leigh Alexander, game culture journalist and editor at large for industry website Gamasutra; Kate Hartman, Assistant Professor at OCAD University; Mare Sheppard, President of Metanet Software; Kirsten Forbes, COO of Silicon Sisters Interactive; Heather Webb, Executive Director of WIFT-T; Caitlin Fisher, Associate Professor and Director of York University's Augmented Reality Lab; Pearl Chen, Research & Technology Manager of the CFC Media Lab; Alex Leitch, Co-founder of Site3 coLaboratory and Emma Westecott, Assistant Professor of Games Studies at OCAD.
Join us at the Women in Film, Games and New Media Day to learn more about and engage with, emerging technologies, techniques and trends presented by speakers with truly unique perspectives into untapped possibilities.