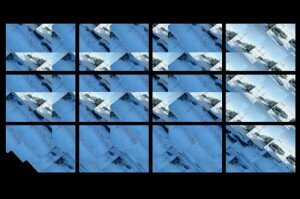 There are only two more days remaining to see the Constructed Land installation at Interaccess. The project involves the representation and transformation of images taken from a weather-monitoring webcam installed in Kimmirut, Nunavut by the artist collective of Alex Geddie, Bruno Lessard, Pierre Tremblay and David Bouchard, who also co-led the TIFF Nexus Peripherals Initiative. Per their artist statement:
"The work investigates the role of the webcam as an unbiased and unrelenting image collector, unimpeded by aesthetic judgement, as well as the use of natural data to define structure in time-based media."
The exhibition closes June 30th, so this is your last chance to discover this unique work of digital art!