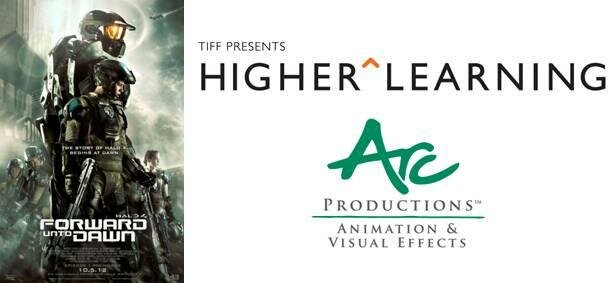 On Jan. 25th, TIFF's Higher Learning programme is hosting an exciting lunch-time public presentation with Arc Productions Visual Effects Supervisor Terry Bradley, exploring the behind-the-scenes creation of Forward Unto Dawn, a multimillion dollar live-action web-series based on Microsoft's blockbuster video game franchise Halo. The presentation will be a primer for Arc's process in bidding and landing VFX work, using the Halo series as a case-study, and there will be ample opportunity for attendees to engage in a Q&A with Mr. Bradley, whose VFX credits include X-men, Splice, and The Amazing Spider-Man.
Best of all, like all of Higher Learning's fantastic programming, this event won't cost you a dime if you're a student. Students can pick up their ticket (limited to one per person) one hour before the event's start time (11:00am on Jan. 25th) at TIFF Bell Lightbox's Box Office, located at 350 King Street West. Students must show valid college or university cards for admittance.
Worst of all, the event is a student only affair. So if you're not a student and missed our promotion for non-students to claim a seat, you are out of luck.
Whether you're a fan of the Halo universe, or just hoping to learn more about the art and business of VFX, if you are a student, then getting your butt to the BLB come Friday, January 25th from 11:00am to 12:30pm is a good bet.