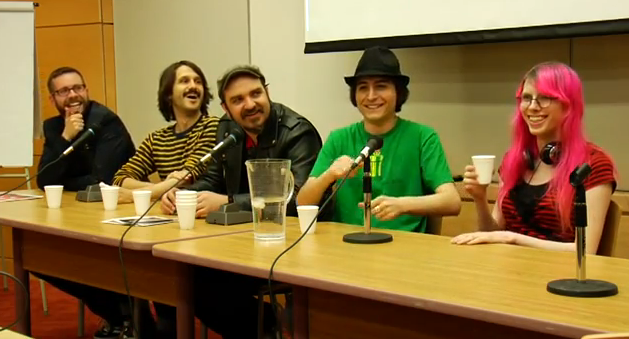 The Comics Vs. Games Jam panel that took place at the Toronto Comic Arts Festival, which saw jam leader and Black Church Brigadange game developer, Miguel Sternberg, moderate select comic artists and game developers from the project, is finally online!
Running just over an hour long, the panelists discuss a wide eclectic range of topics including:
their influences and inspirations
the trials and tribulations experienced in the jam
their thoughts on the future of their respective mediums
Steve Manale's sliced thumb and his Resident Evil habits
Damian Sommer's new-found obsession in the lives prostitutes (thanks to Chester Brown)
John Martz on pixel art
Christine Love's unique ability to wake up at sunrise
Andy Belanger's poor opinion of Calgary's night life
and much, much more…
Oh, the things you will learn!
To learn more about the Comics vs. Games jam project, check out the dedicated TIFF Nexus page here.