Events
October 28th, 2011
1 PM | Keynote: Bill Buxton Whereable Media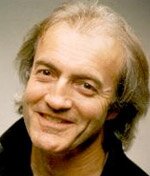 Design guru and author of Sketching User Experiences: Getting the Design Right and the Right Design, Bill Buxton joins Locative Media Innovation Day to discuss how the three rules of digital are more-or-less the same as those for real-estate: location, location, location.
1:45 PM | What is Locative Media?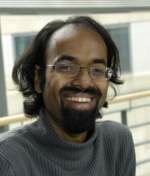 Professor Richard Lachman of Ryerson University will set the stage for the rest of the day, introducing techniques and critiques to our discussions of the promise, practice and provocation of locative media.






2 PM | Spacing Toronto Presents Locative Services and Augmented Reality App Lightning Talks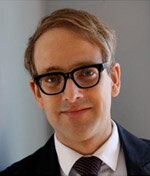 Shawn Micallef, senior editor of Spacing Magazine uses themes in the growing activity, excitement (and contention) around public spaces to frame a series of lightning talks that will inspire attendees to try out some of the coolest location aware and augmented reality apps coming out of Ontario.




3 PM | TIFF Nexus Hands-on Hour Presented by Autodesk – Digital to Physical: Technology at your (Creative) Service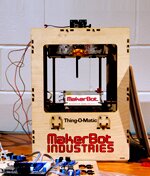 New technologies offer fresh opportunities to unleash originality, express creativity, and exercise entrepreneurial spirit. Innovations in hardware, software, reality capture, and fabrication tools like 3D printing and laser cutting are becoming increasingly available, easy to use and affordable. This workshop will be a combination of discussion and hands-on activities – touching on new advances in technology for taking digital designs to the physical world and providing attendees an opportunity to complete an assembly project and see firsthand 3D printing and laser cutting in action.
3 PM | Future Stories Presents a Hands-on Workshop with SnapDragonAR Augmented Reality Software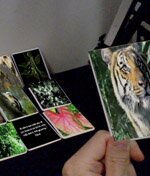 A guided immersion into SnapDragonAR, a unique tool for artists, educators, and storytellers of all ages. Attendees will experiment, prototype and tell new stories with this latest platform out of York University's Future Cinema Lab. This workshop will be led by a notable name in Augmented reality circles, Caitlin Fisher. Fisher holds a Canada Research Chair in Digital Culture in the Department of Film at York University and is a co-founder of the university's Future Cinema Lab and Director of their Augmented Reality Lab. Her research investigates the future of narrative through explorations of interactive storytelling and interactive cinema in augmented reality environments.
3 PM | The Business of Locative Media with Michele Perras
Mobile designer and strategist Michele Perras of Transcontinental Media will be joined by other leaders in mobile including Jeff Zakrzewski, Chief Architect, Zynga Toronto, Farhan Thawar, VP of Engineering, Xtreme Labs and Asif R. Kahn, Founder and President of the Location Based Marketing Association, to shed light on how new business models are developing as a result of location-driven technologies.
3:30 PM | Plug and Play: The Future of Locative Media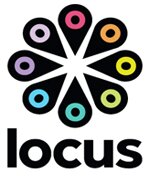 The team behind Normative (part creative studio, part product design firm) bring us behind the scenes on how an idea for a pervasive, location-aware game blossomed into an exciting new locative content publishing and development platform. Matthew Milan (CEO), and Taylan Pince take the stage in conversation with Toronto gaming and digital culture maven Jaime Woo of Gamercamp to discuss the huge potential of Ontario based Locus to redefine how we understand our environment.
4:15 PM | Unveiling of the TIFF Nexus Peripherals Initiative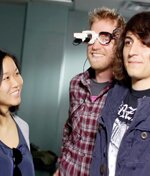 Over the summer, as part of the first TIFF Nexus creative jam, select videogame developers and hardware/electronics hackers were invited by organizers from The Hand Eye Society and other TIFF Nexus Partners including Ryerson University, DDiMIT.org and Site3 coLaboratory to experiment in the area of interface design. This session unveils the results of this cross-sector collaboration and presents a behind-the-scenes look into their creative process. Moderated by Steve Daniels, with David Bouchard, Emilie McGinley and Tom Igoe providing feedback.
Watch the project presentations and subsequent panel discussions on The Peripherals Initiative project page.
5 PM | Networking Reception and Technology Demo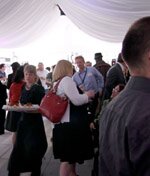 A networking reception allows attendees from the film, gaming and new media sectors to not only meet each other and the Locative Media Innovation Day presenters, but also get a closer look at the projects resulting from the TIFF Nexus Peripherals Initiative creative jam.




7 PM | TOJam Arcade Opening Party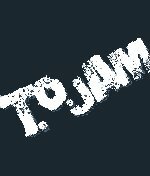 The Toronto Independent Game Development Jam (TOJam) is a free, annual game-making event open to the public. For the last 5 years, they've gathered together the craziest game makers in the world for a 3-day, around-the-clock game making binge. TOJam attracts a mix of hobbyists, students, and professionals. Check out all the games made during the 6th installment of the jam, which was held last May, in the Great Hall at OCAD University (100 McCaul Street).