Advisors
Marie-Eve Belanger (ThingTank Lab a.k.a DDiMIT)
Emily Claire Afan (Journalist)
Kate Dickson (Astral Television)
Samantha Fraser (Digifest)
Sara Grimes (University of Toronto)
Thomas Heerman (Autodesk)
Richard Lachman (Ryerson University)
Alex Leitch (Site3 coLaboratory)
Emilie McGinley (Bigpants, Jam Leader of the Peripherals Initiative)
Jim Munroe (No Media Kings, Jam Leader of The Difference Engine)
Renee Robinson (WIFT-T)
Theresa Scandiffio (TIFF)
Emily Scheer (TIFF)
Mare Sheppard (Metanet Software Inc. and Jam Leader of The Difference Engine)
Heather Steele (Ubisoft Toronto)
Heather Webb (WIFT-T)
Emma Westecott (OCAD University)
Marie-Eve Belanger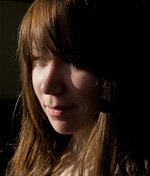 Marie-Eve Belanger is a designer, researcher, and overall creative generalist. She is the coordinator of the ThingTank Lab, a private-academic-public partnership that researches and experiments with post-digital spaces and the Internet of Things. Her current work explores the nature of knowledge transfer in creative and informal communities, the role of DIY, hacker & maker cultures in social innovation, and the ongoing adoption of rapid prototyping and digital fabrication tools. Marie-Eve is a graduate of the Faculty of Information at the University of Toronto where her work focused on annotative practices, digital textuality, and novel user interfaces for scholarly research. Learn more about her at her website.
Emily Claire Afan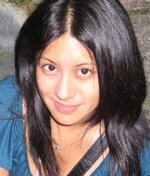 Emily Claire Afan is a professional journalist, specializing in interactive digital media. Most recently, she was a staff writer with trade publications Playback and KidScreen, spearheading interactive coverage with concentration on the Canadian and global kids entertainment industries. She's currently a writer for Orangepaperclip's interactive cookbook/cooking series Eataliano for the iPad, and a contributor to VillageGamer.net. Emily is a supporter of IGDA Toronto and the Hand Eye Society, and she co-created her first game, Bacon Shark, at this year's Toronto Independent Game Jam. You can follow her on Twitter .
Kate Dickson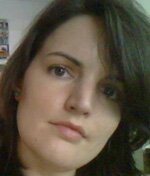 Kate Dickson is a public relations specialist with over seven years of communications experience working across the fields of film, television and politics. In her current role as Communications Manager for Astral's kids brands she oversees the communications efforts of three national networks; generating compelling media pitches and award-winning national campaigns such as Family Channel's Bullying Awareness Week program. An enthusiastic fan of video games and new media, Kate volunteers as programming assistant and media relations coordinator for the Toronto Comic Arts Festival (TCAF) is a member of the TIFF Gaming and New Media Think Tank and is working on PR guide for independent game developers. Kate tweets as on twitter.
Samantha Fraser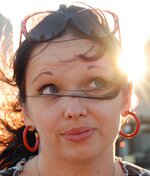 Samantha Fraser is a producer, educator, author, life coach and owner of many figurative hats. Currently she works as a professor at the Game Development program at George Brown College, and is also working to open the new Digital Media & Gaming Incubator at the School of Design. Most recently, she was the Event Producer for Digifest 2011 and is already preparing for Digifest 2012.
Samantha's career path has included stops at Interactive Ontario, planning numerous digital media events in Ontario as well as Pseudo Interactive, the now defunct Toronto video game studio.
In her spare time, Samantha plans Playground, an annual sexuality conference, teaches workshops, blogs, spends too much time on social media and tries to finish her first book which has been almost done for 2 years. She has been seen on CBC DocZone, SexMatters, the National Post, Electric Playground and numerous sexuality or digital media blogs.
Samantha doesn't drink coffee, loves game nerds, is an expat Brit, loves random facts and has a huge irrational fear of dinosaurs. You can find her all over the internet or catch her tweeting .
Sara Grimes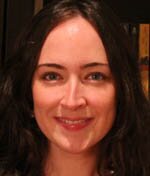 Dr. Sara M. Grimes is a professor at the Faculty of Information, University of Toronto, and Visiting Professor at the University of St. Michael's College. She researches and teaches primarily in the areas of children's media culture(s), play studies and critical theories of technology, with a special focus on digital games. Sara's work has appeared in journals such as New Media & Society, The Information Society, The International Journal of Media & Cultural Politics, and Communication, Culture & Critique. Her published work includes explorations of children's virtual worlds and online communities, examinations of online marketing targeted to children, the articulation of a critical theory of digital game play, and discussions of the legal and ethical dimensions of virtual property in online games. In addition to her own research on child-generated content in digital games, Sara is currently collaborating on a number of play-related projects. She is associate director of the Mobile and Pervasive Computing Cluster (Inclusive Design Institute at UofT), heading the Adaptive Gaming and Inclusive Play research area. She is co-applicant on a recently awarded Partnership Development Grant on Digital Economy Trading Zones, leading a reference project on Play. Sara is on the advisory boards of the Media Awareness Network's Young Canadians in a Wired World Phase 3, Privacy: The Game!, and blogs at Gamine Expedition.
Thomas Heerman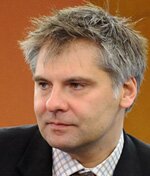 Thomas has spent two decades in the software industry producing software solutions for creative. During his career, Thomas has held various roles for Autodesk, Alias|Wavefront and ICEM Systems in Canada, the UK and Germany. He currently leads product management for Autodesk's consumer products including the award-winning SketchBook product line, the 123D family of products, Autodesk Homestyler and mobile Apps including Autodesk TinkerBox and Autodesk Fluid FX. Thomas Heermann holds a degree as Diplom Wirtschaftsingenieur (Engineering Economics) from the Hochschule Esslingen, University for Applied Sciences, in Esslingen, Germany.
Richard Lachman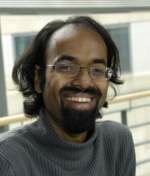 Richard Lachman is an Assistant Professor, Digital Media in the School of Radio and Television Arts at Ryerson University. The Gemini-award winning producer is also a creative and technical consultant for new media projects, primarily focused on entertainment and transmedia media properties. He is a computer-science graduate form MIT, holds a masters degree from the MIT Media Lab's "Interactive Cinema" group, and is completing a doctorate in Computer Science at UNE in Australia.
His professional projects have included partners such as Discovery Channel Canada, CTV, CityTV, and the Banff Centre for the Arts, and his works in the computer games industry have shipped millions of copies and been featured in the New York Times, USA Today and Time Magazine, as well as being part of an exhibition at the American Museum of the Moving Image in New York.
Richard's research interests include convergent media, interactive documentary, and new forms of storytelling. He teaches classes in digital media, interactive art, animation, digital documentary, virtual environments, and digital culture.
Alex Leitch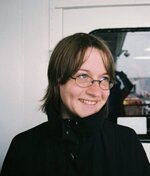 Alex Leitch is a co-founder and director of Site 3 coLaboratory. She lives and works in Toronto, where she makes amazing things, then makes amazing things on fire. She enjoys game development and cycling. Alex graduated from McMaster University with a B.A.hon in Critical Theory and Fine Art.
Emilie McGinley


Emilie McGinley is co-founder of Bigpants, whose 3D game "The Depths to Which I Sink" recently won the Audience Choice award at the distinguished IndieCade Festival for independent games. She leads the TIFF Nexus Peripherals Initiative, a collaboration between game developers and hardware hackers, and is the co-founder and organizer of TOJam, one of the largest and longest running game development jams in the world.
Jim Munroe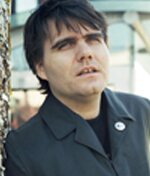 Jim Munroe is a "pop culture provocateur" according to the Austin Chronicle, and an "independent press icon" to Time Out Chicago. After leaving HarperCollins for political reasons, he founded No Media Kings and published five books, the most recent one a post-Rapture graphic novel called Therefore Repent! He also started The Perpetual Motion Roadshow, an indie touring circuit that sent 100 artists on the road between 2003 – 2007, and currently he is running the Artsy Games Incubator, a writer's-circle style group helping creators without programming skills make videogames. He lives in Toronto with a crafty lady scientist and their bafflingly attractive baby. More information available at No Media Kings
Renee Robinson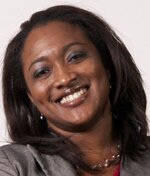 Renee Robinson is a multilingual creative industries' professional with ten years experience in programming and project management, cultural and communications policy, multiplatform production and special event planning. Relocated to Toronto in 2008, Renee managed projects and programs for the Harbourfront Centre and the ReelWorld Film Festival and before joining WIFT-T. Prior to working in Toronto, Renee served as the Head of Programming with the Ministry of Culture in Jamaica where she was responsible for the development, planning and implementation of the National Cultural Policy, arts-based programs, public festivals and protocol-based civic ceremonies. Renee has a BA (Hons) in Art History from Williams (Massachusetts) and a MA in Communication and Culture at York University.
Theresa Scandiffio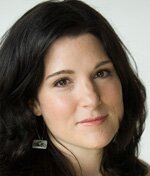 Theresa Scandiffio is the Manager of Adult Learning at TIFF Bell Lightbox. She has worked on various archival, curatorial and community outreach projects at museums, festivals and universities in Toronto, Chicago and Orlando.
Emily Scheer

Emily Scheer, Manager, Workshops & Community Initiatives, oversees TIFF initiatives that provide film experiences, activities and training to children, youth and families.
Since 2004, Emily has created connections between filmmakers and communities through Special Delivery, a year-round initiative which brings artists and industry professionals to youth in undeserved areas of Toronto. Emily has also been integral to the launch and success of Reel Comfort, a TIFF programme of screenings and workshops for adult patients of Toronto General Hospital and St. Michael's Hospital acute care psychiatric wards. Emily is currently at work strengthening year-round TIFF Kids and TIFF Next Wave programming, with key festivals for both taking place in spring 2012.
Mare Sheppard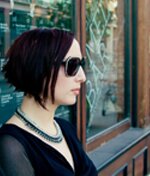 Mare Sheppard is one half of Metanet Software Inc., an indie game developer based in Toronto, and is one seventh of the board of the Hand Eye Society, a Toronto-based coalition of people and talents relating to video games. After graduating from the University of Toronto, Mare formed Metanet Software with Raigan Burns, who is similarly passionate about games, art, music, and many, many other things. Metanet incorporated in 2004, released N in 2005, brought N+ to consoles in 2008, and is now feverishly working on an update to N, two new games, 3 top-secret projects and a partridge in a pear tree. Mare fills her days doing half of everything at Metanet, and in her spare time enjoys creating Metanet's merchandise, playing video games, chillin' with Toronto indies and doing as many other things as she can cram in. Notably, she is currently co-leading the Difference Engine Initiative, is a 6-week workshop encouraging 6 creative women to make games, with fellow Hand Eye Societyfounder Jim Munroe. Although she writes a bunch at Metanet, Mare has never quite gotten the hang of writing in the third person.
Heather Webb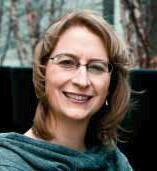 With over ten years of executive management experience in non-profit visual art and educational-based organizations, Heather Webb has extensive experience in developing and managing business plans, fiscal management, human resource management and a demonstrated ability to innovate and grow organizations in a sustainable manner. Heather's professional experience includes Advisory Committee Member, Canada Council for the Arts; Board Member, Artist-Run Centres and Collectives of Ontario; and Juror, Ontario College of Art and Design. Heather has an MA in Art History from Concordia University, with a specialization in contemporary Canadian art, and a Certificate in Non-Profit Management and Leadership, Schulich School of Business, York University.
Emma Westecott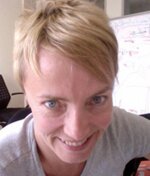 Emma is Assistant Professor in Game Design and Director of the game:play lab at the Ontario College of Art & Design (OCAD)University in Toronto, Canada. She has worked in the game industry for over 17 years: in development, research and the academy. She achieved international recognition for working closely with Douglas Adams as producer for the best-selling CD-ROM Adventure Game, Starship Titanic (1998, Simon & Schuster). Since then, Emma has built up a worldwide reputation for developing original as well as popular game projects.
Emma has been invited to present her work at many prestigious venues including BAFTA, the Tate, the Banff Centre and DIGRA. Between 2001-4, Emma directed the zerogame studio for The Interactive Institute in Sweden, where an impressive body of applied research was created under her leadership. More recently she has been Games Research Fellow at NSAMD, UWN where she organized 2007's Women in Games conference.