Events
December 9th, 2011
1:15PM | Keynote: Leigh Alexander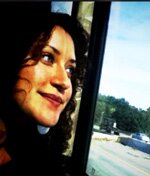 Gaming culture is beginning to embrace the idea that it needs more diverse perspectives both on the player side as well as in game development, and there are many positive examples – yet it still has further to go. Leigh Alexander, game culture journalist and editor at large for industry website Gamasutra, discusses how we can reach audiences with a message of equality, and why it is important not just for games but for all kinds of media for entertainment and learning.
1:45PM | WIFT-T Industry Workforce Study

Canada's increasingly diverse population is a source of enormous creative and economic potential, and a key factor in the screen-based industries' global competitive advantage. Join Heather Webb (Executive Director, WIFT-T), Susan Ross (ISM Access) and Julie Whelan (Nordicity) as they assess research highlights, policy issues and compelling market opportunities for diversity in the digital industries.
The 2011 WIFT-T Industry Workforce Study, Framework II, conducted in partnership with the OMDC, Nordicity and Environics, provides frank insight on employment trends in Canada's screen-based and digital industries with particular focus on women, members of visible minority communities, and persons with disabilities. How do access rates for diversity in digital media compare to the traditional media sector? What recruitment challenges do graduates and employers face in a fragmented digital world? Framework II fills the significant gap in research on equity issues relating to Aboriginals, visible minorities and persons with disabilities in the screen-based industries.
Context
It should be noted that there has been a lack of research conducted in the area of diversity in Canada's screen-based industries since the 2004 WIFT-T Framework I study (the majority of studies conducted since 2004 originate in Quebec). Similarly, there is very little current research on equity issues relating to Aboriginals, visible minorities or persons with disabilities in the screen-based industries. Existing research tends to focus on film and television production and broadcasting based on the CRTC's Diversity Reports. Current data on the Interactive Digital Media industry is paltry, let alone any research into diversity or employment. WIFT-T's objectives for the study's results are that the findings will enlighten key industry decision-makers by providing them with a snapshot of the current workforce including needs, concerns, and skills gaps. WIFT-T's hope is that the research will drive policy and promote educational programs on a national level.
2:45PM | Feminism and Games – A CALL TO ACTION!
Game design scholar Emma Westecott presents a state-of-the-nation address on equity in the gaming ecosystem. Focusing on the importance of building sustainable and ongoing initiatives, this call-to-action announces and invites engagement in the recently funded Feminists in Games SSHRC Network Development Grant. This session moves forward through a presentation of two creative interventions that exemplify best practice in this space, featuring Kirsten Forbes of Silicon Sisters and Nick Taylor of York University.
2:45 | Intro to DIY Making Presented by Autodesk and Site3 coLaboratory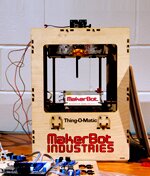 Join us in the RBC Learning Studios for introductions to the basics of the DIY maker movement with presentations from ginger coons, Derek Quenneville, Jessica Thompson and Erin Lewis.
AND
Learn how to create an extraordinary 3D model from simple photographs, and get a head start of characters, scenes, or parts for your own film, game, or project. In this workshop we'll step through capturing a subject and automatically creating a detailed 3D model using Autodesk 123D Catch. The process is easy for anyone to follow, the software is free, and the results will get you quickly on the path to your own creation.
Space will be limited and information on how to register in advance will follow the purchase of a conference badge.
2:45PM | Future Stories Presents a Hands-on Workshop with SnapDragonAR Augmented Reality Software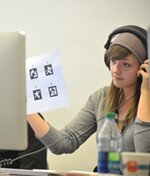 Due to overwhelming response at our last event, Caitlin Fisher's intro to augmented reality workshop is making a return visit! Capacity is still limited to 20 people, so be sure to purchase a conference badge in advance to learn how to register for this workshop.
A guided immersion into SnapDragonAR, a unique tool for artists, educators, and storytellers of all ages. Attendees will experiment, prototype and tell new stories with this latest platform out of York University's Future Cinema Lab. This workshop will be led by a notable name in Augmented reality circles, Caitlin Fisher. Fisher holds a Canada Research Chair in Digital Culture in the Department of Film at York University and is a co-founder of the university's Future Cinema Lab and Director of their Augmented Reality Lab. Her research investigates the future of narrative through explorations of interactive storytelling and interactive cinema in augmented reality environments.
3:30PM | Intro to Emerging Creative Forms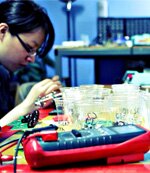 These leading creators will inspire you to broaden your horizons through a crash-course in three creative forms driving the DIY digital revolution. If you've ever wondered how (and why) computer code is behind all manner of visualizations, how electronics are shaping our lives in ways you never imagined, or what the heck a 3D Printer is, then Get Your Tickets Now!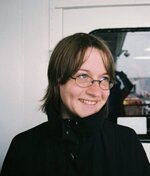 Inspiration for DIY Fabrication
Alex Leitch, Co-Founder, Site 3 coLaboratory
DIY fabrication has become shockingly simple and relatively inexpensive. Things which used to require a hundred hours on a scroll-saw now can happen in sixteen minutes on a laser cutter while you drink your coffee. This is a function of living in the future! Being able to create things so easily is great, and at Site 3 (site3.ca), we promote the idea of curiosity through creation as a way to engage with the world. We want to help you make something totally amazing, just because you can.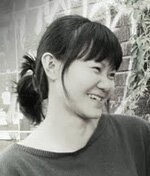 Compile in Style! – Coding for Creativity
Pearl Chen, Research & Technology Manager at the CFC Media Lab
Computer code is an increasingly vital arrow in the creative quiver; empowering all manner of interactivity, data visualization, digital animation, videogames, generative art, mobile apps, internet communications, motion control, and innumerable other artistic experiences. Computer or machine programming is more significant for creators than ever, it's rapid rise to ubiquity and it's undeniable impact on the media landscape have earned it a place as a fundamental element of media literacy. Check out her slides from the presentation here.
Resistance to Electronics is Futile!
Kate Hartman, Assistant Professor of Wearable & Mobile Technology at OCAD
Kate Hartman is an artist, technologist, and educator whose work spans the fields of physical computing, wearable electronics, and conceptual art. She is the co-creator of Botanicalls, a system that lets thirsty plants place phone calls for human help, and the Lilypad XBee, a sewable radio transceiver that allows your clothing to communicate.
4:25PM | Unveiling of the TIFF Nexus Difference Engine Project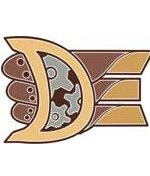 Over the fall, as part of the second TIFF Nexus creative jam, two select groups of women interested in game design were invited by organizers from The Hand Eye Society to be mentored through the development of their own video game. This session, moderated by Jade Raymond of Ubisoft Toronto, unveils the results of this project and presents a behind-the-scenes look into their creative process.
5:30PM | Networking Reception and Game Demos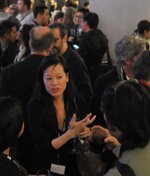 A networking reception allows attendees from the film, gaming and new media sectors to not only meet each other and the Woman in Games, Film and New Media presenters, but also get a closer look at the projects resulting from the TIFF Nexus Difference Engine creative jam.