Events
April 20th, 2012
11:00am – 1:00pm | digiPlaySpace Freeplay


TIFF Nexus ticket-holders can let their imaginations roam free in the TIFF Kids digiPlaySpace by engaging in interactive art installations, learning-centric games, mobile apps, new digital creative tools and hands-on production activities. COME EARLY between 11am and 12:30pm, and be mindful that the doors will be closing at 12:45 to allow time to get to the conference venue.
1:10pm | Keynote: Dr. Nichole Pinkard


Dr. Pinkard shares insights into the inspirational work she and her collaborators are doing with platforms like the Digital Youth Network and institutions such as the Chicago Public Library (co-founding YOUmedia), to build new media literacy awareness and skills development for children and youth. Following her keynote address, Debbie Gordon, the director of the kidsmediacentre at Centennial College, will engage Dr. Pinkard in conversation.
1:50pm | Kids Interactive Content – Keepin' it Fun, Fresh and Valuable for Families


Leading children's interactive designers, admired for their high quality, age-appropriate content and educational play experiences, discuss how they keep their creations fun, fresh and technologically relevant while remaining sensitive to the changing media environments and learning needs of children and youth. Moderated by Richard Lachman, the panelists include:
Jason Krogh – Founder and director of zinc Roe design, an award-winning studio specializing in creating engaging websites, games and activities for kids and youth.
Mark Argo – Founder of Aesthetec Studio, Mark is an artist and technologist who has worked extensively in creative applications of software, hardware and networks and has been featured in major technology magazines such as Wired and Linux Journal
Emily Treat – Senior Game Producer, Games for Change New York City, an organization committed to facilitating the creation and distribution of social impact games that serve as critical tools in humanitarian and educational efforts
2:50pm | Lightning Fast Leaps in Learning

This super-charged series of seven lightning talks will give attendees a rapid-fire cross-section of some of today's most innovative research and industry developments around new media literacies. Speakers include Jacob Blackstock, cartoonist, animator and CEO, Co-Founder and Creative Director of Bitstrips Inc., Nathalie Clermont, Director of Program Management at the Canada Media Fund, game designer David Fono of Atmosphere Industries, Sara M. Grimes, Assistant Professor at the University of Toronto iSchool, Melanie McBride from the Experiential Design and Gaming Environments (EDGE) Lab at Ryerson University, Carly Shuler of The Joan Ganz Cooney Center at Sesame Workshop, and Dr. Dan D. Yang of Vinci.
Click the head-shots to see their presentations; click their name to learn more about them.
2:50pm | Workshop: Intro to Scratch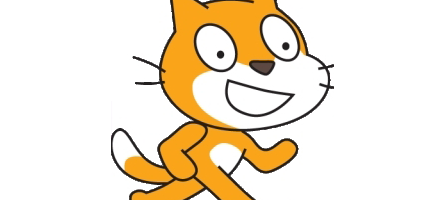 A hands-on immersion into SCRATCH, a programming language that makes it easy to create personal interactive stories, animations, games, music, and art and share creations on the web. The workshop is led by Ryan Henson Creighton of Untold Entertainment. (SOLD OUT!)
More info from the SCRATCH website:
Educators - Information for educators using Scratch
News - Stories about Scratch in the media
Research - Papers and presentations about Scratch
Scratch is developed by the Lifelong Kindergarten Group at the MIT Media Lab, with financial support from the National Science Foundation, Microsoft, Intel Foundation, MacArthur Foundation, Google, Iomega and MIT Media Lab research consortia.
2:50pm | Workshop: Communities of Creative Exchange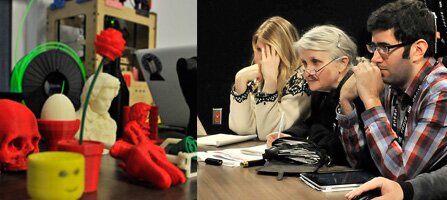 Attendees tap into the collective intelligence of creative communities through hands-on introductions to exciting DIY technologies like the Arduino electronics prototyping platform and the revolutionary worlds of 3D scanning, creating, file-sharing and printing exploding on websites like Instructables.com and Autodesk 123D. (Limited Capacity, )
4:30pm | Youth New Media Literacy Jam Presentation
This TIFF Nexus creative Jam, led by Mark Rabo of the Hand Eye Society (and co-founder of Gamercamp) brings together a diverse group of talented makers, educators, and thinkers to conceive, create, and present experiences that expose, highlight, and/or address questions relating to youth and new media literacies. Attendees will get an up-close look at the initiatives resulting from the Youth New Media Literacy Jam.
5:30pm | Networking Reception

Where attendees cement new relationships with a diverse array of cross-sector media-makers, academics, businesses and educators across film, gaming and interactive media and get an up-close look at the initiatives resulting from the Youth New Media Literacy Jam.