Difference Engine participant Hannah Epstein's follow-up to her YouTube FMV game The Immoral Ms. Conduct, McMickey and Air Jordan's Hyperspace Safari! (previewed at TIFF Nexus' own mini-Arcade during the 2012 Toronto International Film Festival) saw its world premiere last week at the 10th edition of HTMlles, a feminist festival of media arts and digital culture. Commissioned for the festival by HTMlles producer Studio XX, a Montreal-based arts centre with a focus on technological exploration, creation and critique from a feminist perspective, Hannah's game tackled HTMlles 10′s theme of risk by investigating government crackdowns on Internet activity, specifically related to issues surrounding copyright infringement, through the unique appropriation of YouTube as an interactive game engine.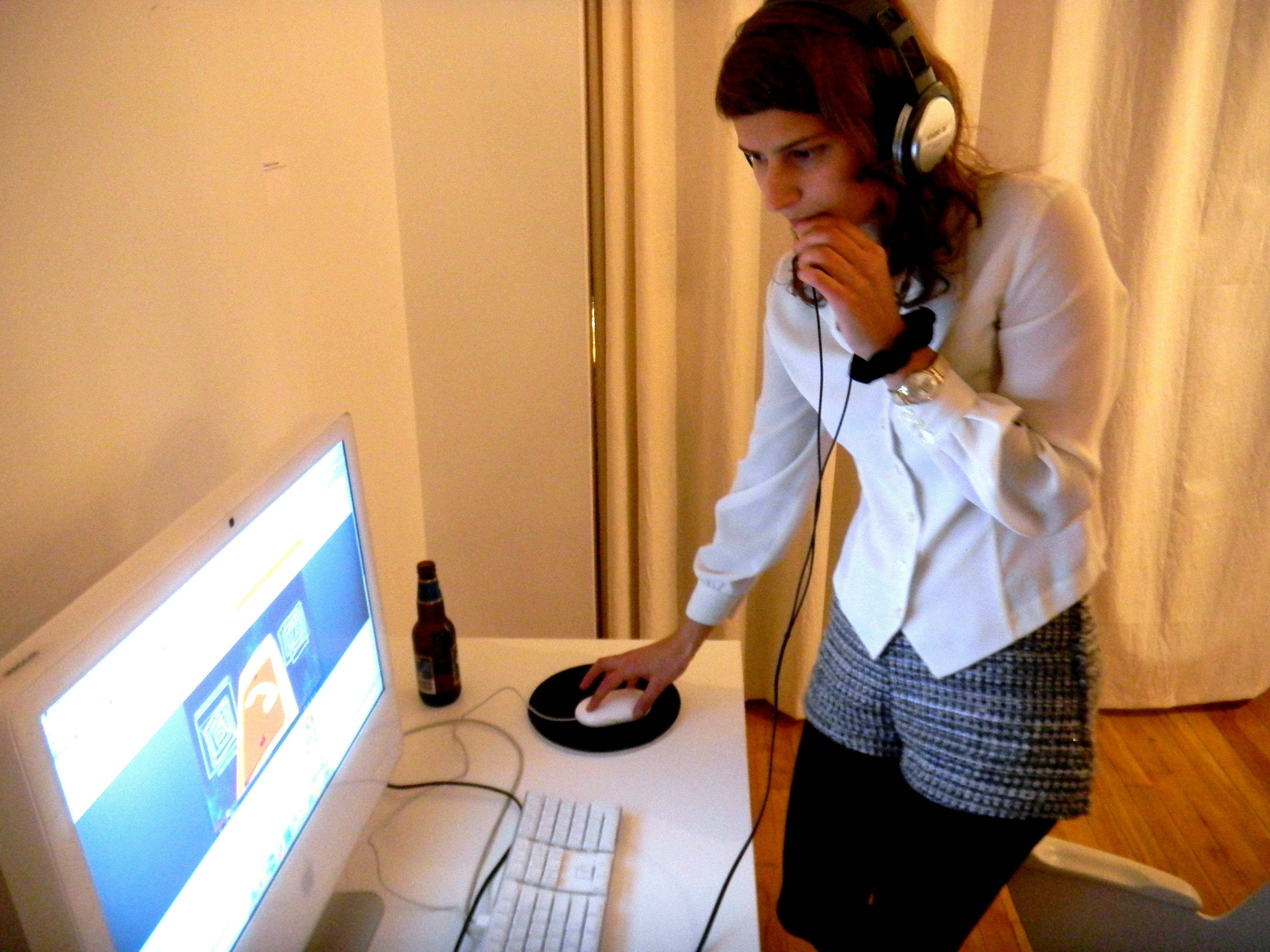 Hannah Epstein attending to her Hyperspace Safari at HTMlles 10 in Montreal
In an effort "to make a condensed version of the Internet and mainstream expectations of Internet activity in general", Hannah casts the player as a tourist of the world wide web who gets lost in a sea of interlinking YouTube videos after government forces seize the game's titular characters for their copyright violations. Similar to Ms. Conduct, the player navigates the game through clicking through a plethora of delirious and aesthetically anarchic Youtube videos. Hannah admits that some players have commented that her game doesn't seem to have a goal, to which she responds: "That's the point, because what else are we doing online then checking the same locations over and over with minor deviations?"

Try McMickey and Air Jordan's Hyperspace Safari for yourself by checking out the embedded Youtube link at the top of the post!