Participants
They hail from different industries, lands of knowledge and interest, temperaments and moods, but share a common language of creativity and peculiarity. Together they are on a quest to create experimental new experiences for youth using the New Media Literacies.
Meet the Youth New Media Literacy Jam's Band of Creative Misfits.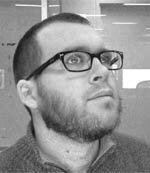 Adam Clare
is into good news, education, extravagant ideas, riding bikes, playing and making games, and hanging out with cats.
Top 3 Hobbies / Interests:
Bicycles
The cultural ramifications of the superhighway
Trains
Twitter:
Website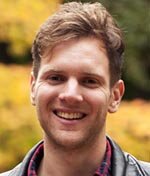 Alex Hayter
is the Community Manager at educational games studio Spongelab, studies serious games for his Master's in Communication and Culture at York University, and once believed he was Commander Keen.
Top 3 Hobbies / Interests:
Riding my bike, really fast
Playing videogames, really late at night.
Performing with my band, Hair Club for Men, really loudly.
Twitter:
Website
Anilkumar Nandu is a photographer, camera man, and a fully energetic person that can make you feel alive.
Top 3 Hobbies / Interests:
Playing Rugby
Photography
Watching Toronto Maple Leafs
Twitter: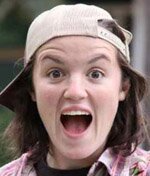 Chrisse Arnold may not describe herself as media-savvy, but she works with kids of all ages every day, and is excited to be creating something dynamic for them!
Top 3 Hobbies / Interests:
Meeting people (love working with kids and the incredible volunteer community at Camp Ooch),
Going places (a big traveler – though planes these days tend to mostly take me to Vancouver),
Learning things (From the educational policy classroom, to the rugby pitch to TIFF Nexus)
Twitter:@chrissiearnold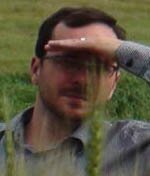 Colin Scheyen is a media junky with an omnivorous appetite for knowledge.
Top 3 Hobbies / Interests:
Film making
Record digging/mixing
Photography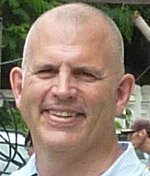 David Miller
is the founder and owner of Critical Initiatives, a consulting service which delivers Critical and Analytic Thinking instruction and coaching to organizations and individuals, he also has developed and teaches a Critical Thinking course through the Toronto District School Board.
Top 3 Hobbies / Interests:
An avid world traveler, Dave loves kite surfing, flying remote control helicopters and lately has been engrossed in precision pneumatic paper punching.
Website
Devon Muhic
is easily excited, open to new things, and a history buff who loves her job at the Scarborough Museum.
Top 3 Hobbies / Interests:
Books and reading
Video games
Regency dancing
Twitter:
Website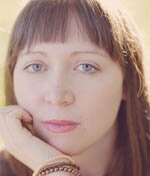 Elize Morgan is a digital and TV writer who graduated from the CFC, has completed two web series (Pretty in Geek and The Gate), and has biked across six countries.
Top 3 Hobbies / Interests:
Cycling
Comedy
Writing
Twitter:
Website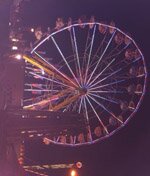 Emily Scheer is a wandering, but not always lost, honey haired girl who speaks softly and thinks in song.
Top 3 Hobbies / Interests:
Walking on frost fields
Tripping down alleyways
Dreaming
Twitter:




Heather Payne:
These days, I'm all about spreading digital literacy – happy to be leading Ladies Learning Code, and collaborating with Mozilla, TIFF Nexus and Digifest (among others) to make it happen.
Top 3 Hobbies / Interests:
Education
Technology
Building Things
Twitter:
Website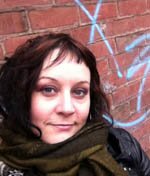 Jackie Levitt
is a multi-media artist, a holistic urban educator, and a community organizer.
Top 3 Hobbies / Interests:
I make live video art, perform as a VJ and play with projectors.
I mentor & support young people in Toronto District School Board Classrooms
I coordinate a variety of events that help create community and connection – from social justice based fundraisers to all night dance parties
Twitter:
Website
James Hetmanek
is a music and interactive-producing educator/floorball referee/community organizer on a quest for expertise in a field yet to be defined.
Top 3 Hobbies / Interests:
Song
Sport
Storytelling
Twitter:
Website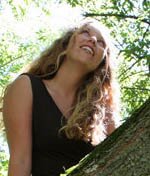 Kelly Winger
is a children's performer, an avid creator (and consumer!) of children's television and media, and a recent grad of the Children's Entertainment: Writing, Production and Management post-graduate program at Centennial College.
Top 3 Hobbies / Interests:
Cartoon-watching
Tree-climbing
Karaoke-ing
Twitter:
Website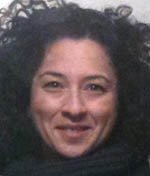 Leila Rahey is a clinical psychologist that works primarily with kids and teens in mainstream and alternative school settings.
Top 3 Hobbies / Interests:
Anything outside & active
Travel
Connecting people across communities, disciplines, agencies, sectors, etc.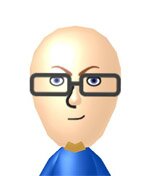 mrghosty (aka Skot Deeming)
is a media artist, DJ, VJ curator, modder, hacker and culture writer preoccupied with video game culture and its intersections with art and hacker (DIY) technology cultures.
Top 3 Hobbies / Interests:
Video game culture
Electronics
Architecture
Twitter:
Website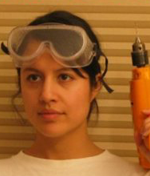 Nat Van Dine works in film administration, plays in music and improv worlds, competes if there's a frisbee in the air, laughs at good math jokes, goes quiet in the presence of a good cryptic crossword, and can out-eat you and your whole family.
Top 3 Hobbies / Interests:
Cycling
Interesting People
Avogadro's Constant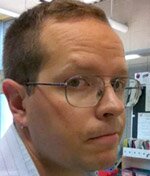 Nick Birnie enjoys traveling, educating, fiddling with instruments, gardening, building things, the creative process, as well as anything fresh and new!
Top 3 Hobbies / Interests:
Making Music
Photography
Listening to Sci/Tech podcasts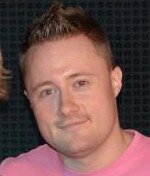 Todd Feaver is a Digital Producer for kids internet stuff.
Top 3 Hobbies / Interests:
Travel
Food
Tech
Twitter:




Tom McGillis
is the creator and producer of a bunch of TV shows for tweens including 'Total Drama Island' and 'My Babysitter's a Vampire.'
Top 3 Hobbies / Interests:
Yoga
Architecture
TV
Twitter:
Website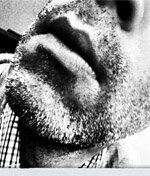 Tony Halmos is an artist who specializes in various visual media, strings words together better than most, loves music something fierce, does his best to think freely, and continues to make his share of mistakes.
Top 3 Hobbies / Interests:
Music
Photography
Writing
Twitter: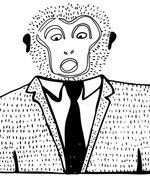 Varun Vachhar
is a designer of interfaces and interactive installations whose work is inspired by technology and systems.
Top 3 Hobbies / Interests:
Generative Art / Creative Coding
Mechanisms
Monkeys
Twitter:
Website