We're No Angels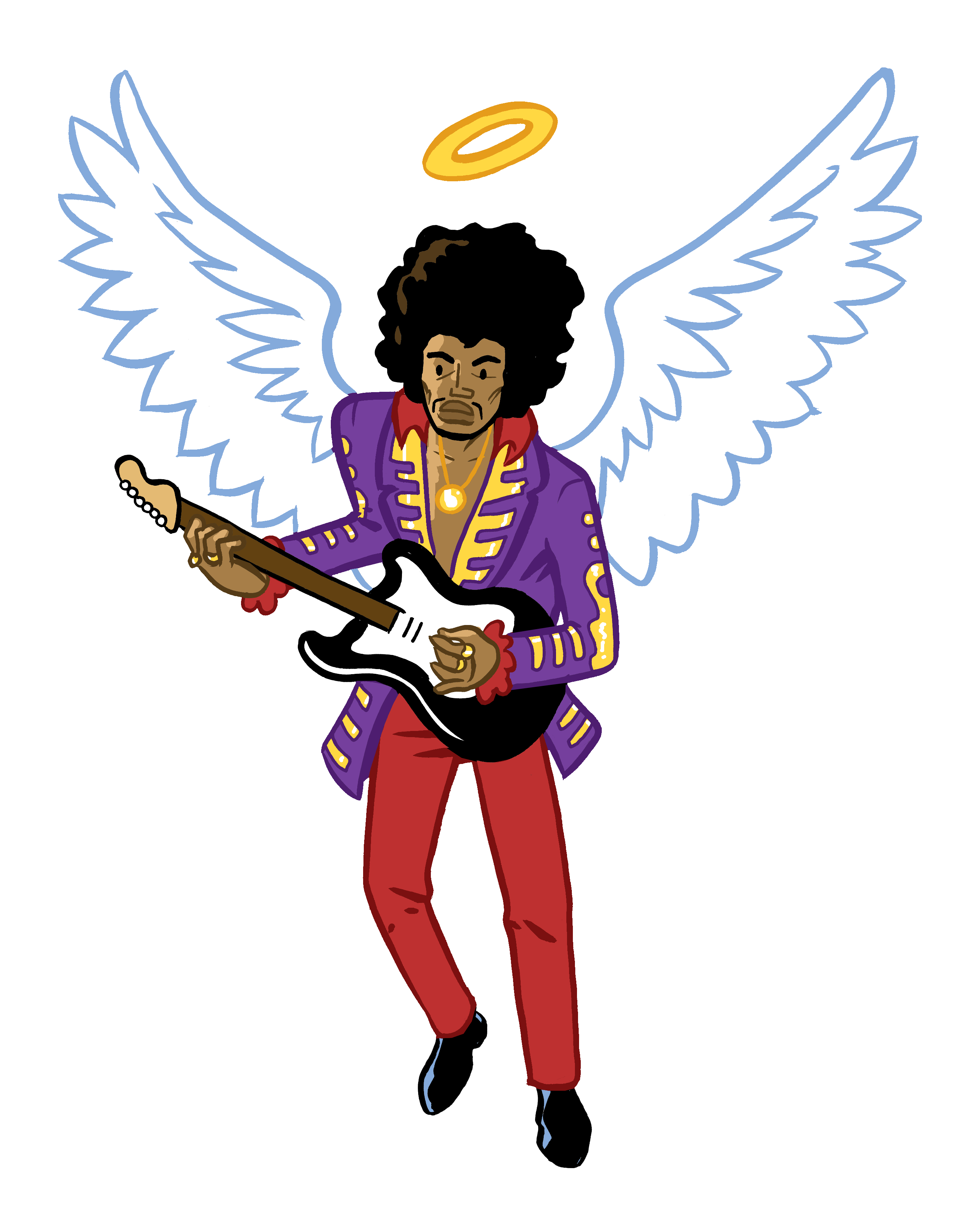 Horrified by the idea of being forced to play nightly private shows by God for all eternity, Elvis Presley, Jimi Hendrix, Amy Winehouse, And Tupac Shakur attempt a daring escape from Heaven. Using special skills and drug powerups, our heroes fight their way through hordes of sword-wielding angel guards in this two player twin stick shooter.
Jamie Fristrom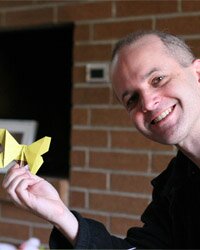 Jamie is a professional videogame developer and teacher, and an amateur writer, amateur husband, amateur father, and, lately, amateur tabletop role-playing game designer. His biggest claim to fame is that he invented the dynamic web-swinging game mechanic in the Spider-Man 2 console games; he also invented the highly co-op game
Schizoid
, nominated for PAX 10 and XBLA awards. He's currently working on sixty second shooter, a game you can play for free, this minute (literally), in your browser – it's 'done' but he's continually tweaking it. (Who is he kidding? It'll never be 'done.') Jamie lives in Bellevue, Washington in the US. www.gamedevblog.com
Steve Manale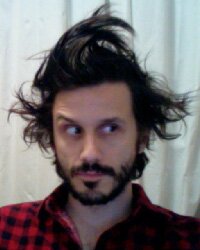 Toronto-based artist Steve Manale is the all-time favourite illustrator of his mother.
She's especially proud that her son's comic strip
Superslackers
was nominated for a prestigious Ignatz Award, and she has a sizable collection of his published kids magazine illustrations and newspaper editorial cartoons, which she recognizes as singular in quality and humour. Despite the fact that Steve's mother can't see the difference between Batman and Dilbert, she insists Steve is one of the world's finest cartoonists and continues to collect his newer artwork in addition to printing and framing low-res jpegs of him signing autographs for kids.